So I have finally got round to getting the last few months worth of photos off of my phone. This is the badge that Jem made me.\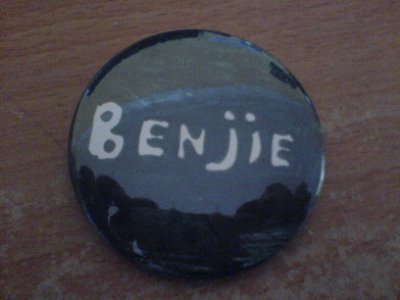 Continue reading below for some more!
The field had quite a few rabbit holes: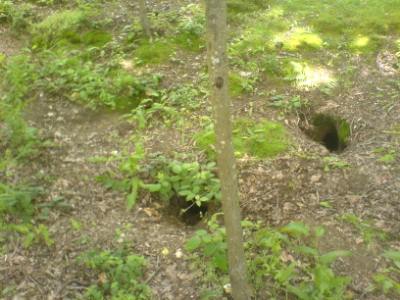 Here is the one on the right, in close up: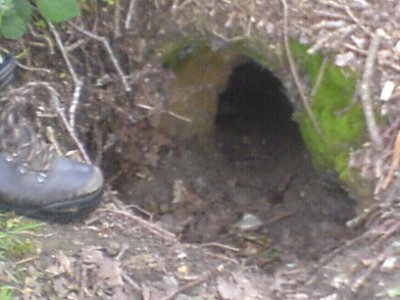 That is Jem's foot next to it to give some scale (mind you, she has tiny feet…)
Here is the campfire that we all sat around, after it had been buring for a while. It was quite big, though not as big as two years ago. We sat around it eating fish (or sausage) and chips. Yum yum!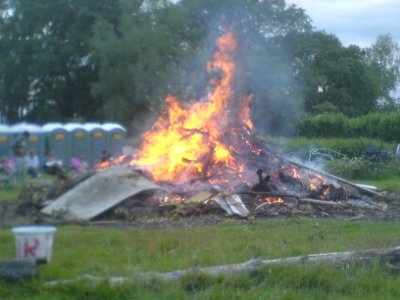 On Sunday, a young girl called Chloe made me a card to say 'thank you'; here is the outside (consider it folded in half):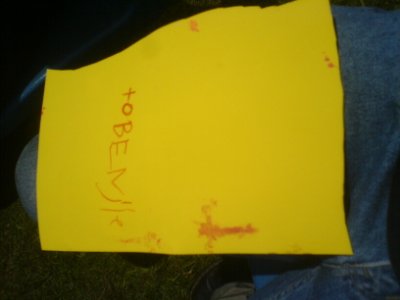 And here is the inside: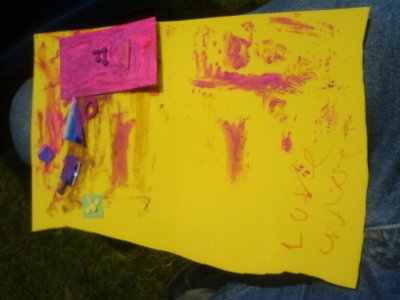 When we got home, there was a huge spider to greet us!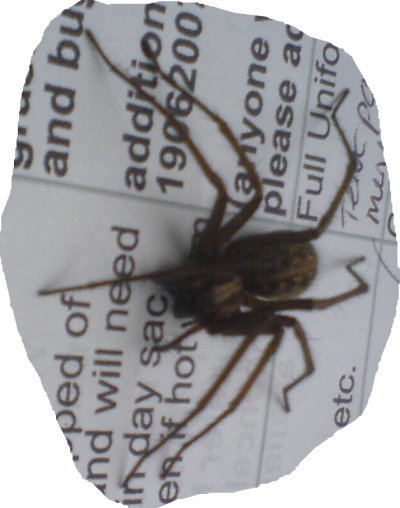 Of course, it was my job to take it outside, though I must admit I put it in an ice-cream box first! And I call myself a Scout…
Anyway that's enough of that, I best get back to work!